South High School
Class Of 1969
In Memory
Diane Holman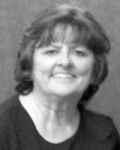 Diane Holman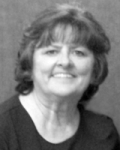 -
1951-2012
"Di"
Diane Holman, age 61, died Friday, August 17, 2012 at the Huntsman Cancer Institute from complications of cancer. She was born April 17, 1951 in Salt Lake City, Utah. Diane graduated from South High School in 1969. Diane was active in the Church of Jesus Christ of Latter-day Saints all of her life and served a mission in the Australia Perth Mission. She served in various positions throughout her life including Relief Society President, Young Woman's Mutual President and her most recent and favorite calling as an advisor in the Sandy Southeast Area Special Needs Mutual.
Her zest for life was infectious and allowed her to enjoy the beauties of the world. Some of her favorite places were Sun Valley, Idaho, West Australia, Capital Reef and Sanpete County, Utah.
Diane was dedicated to helping others. She was an employee of Intermountain Healthcare for 28 years. The last six years she was the director of Human Resources at Alta View Hospital.
Diane is survived by her sisters: Carol Cetraro, Pat Durrant, Kristine (Terry) Guthrie and Norma Jackson and her brothers Steve Holman and Scott Holman as well as many nieces and nephews. She is preceded in death by her parents, Bruce A. Holman and Nelda Jackson Holman, her brother Gerald Bruce Holman and her dog, Jack.
The family would like to thank the incredible staff at the Huntsman Cancer Institute.
The celebration of her life will be held on Wednesday, August 22, 2012 at 11:00 a.m. at the Draper South Mountain 8th Ward Chapel (adjacent to the Draper Temple).
A viewing will be held at the same location on Tuesday, August 21, 2012 from 6:00-8:00 p.m. and one hour prior to the services from 9:30-10:30 a.m. Interment will be at Wasatch Lawn Memorial Park immediately following the service. Online condolences welcomed awww.larkincares.com.
Published in Salt Lake Tribune on August 19, 20